POINTER:
HOME
- SLAUGHTER & PRODUCTS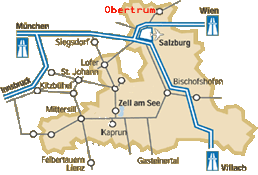 Slaughter & Products
Marketing / Stress-free slaughter
Respect for nature and the ideals of organic food production warrant a stress-free method of slaughter.
We spare the cattle long and unnecessary shipping and unfamiliar surroundings. Instead they remain at the place they are used to and where they were treated well. The care we put into our cattle and its humane slaughter is reflected in the quality of our beef.
The certified organic beef is served at the family's Burghotel, Burg Vital Hotel and Hotel Stadtkrug. Prepared with superior skill, it is sure to be a delight for our customers.

You are welcome to convince yourself!
Table reservation at the Hotel Stadtkrug or under office@stadtkrug.at or under +43 662 873545-0
Watch our cattle live via Webcam!

For an insight report on slaughter at our ranch, read "Biorama" - the magazine for sustainable lifestyle.